After more than a year of GAD work in collaboration with the various GAD Committees across UP Diliman towards (1) contributing to the 2021 GAD Agenda Consultation Series, (2) workshopping and validating the 2021 UP Diliman Rapid GAD Assessment of Thematic Areas, (3) developing and planning of the VMGs and GAD Goals by the Core Group, and (4) drafting the GAD Strategic Plans, the UP Diliman Gender Office is happy to convene the 12th UP Diliman Gender and Development (GAD) Summit for the presentation and validation of the UP Diliman GAD Agenda 2023-2028. This validation will be the basis for the finalization of the GAD Agenda to be launched and published in September 2022.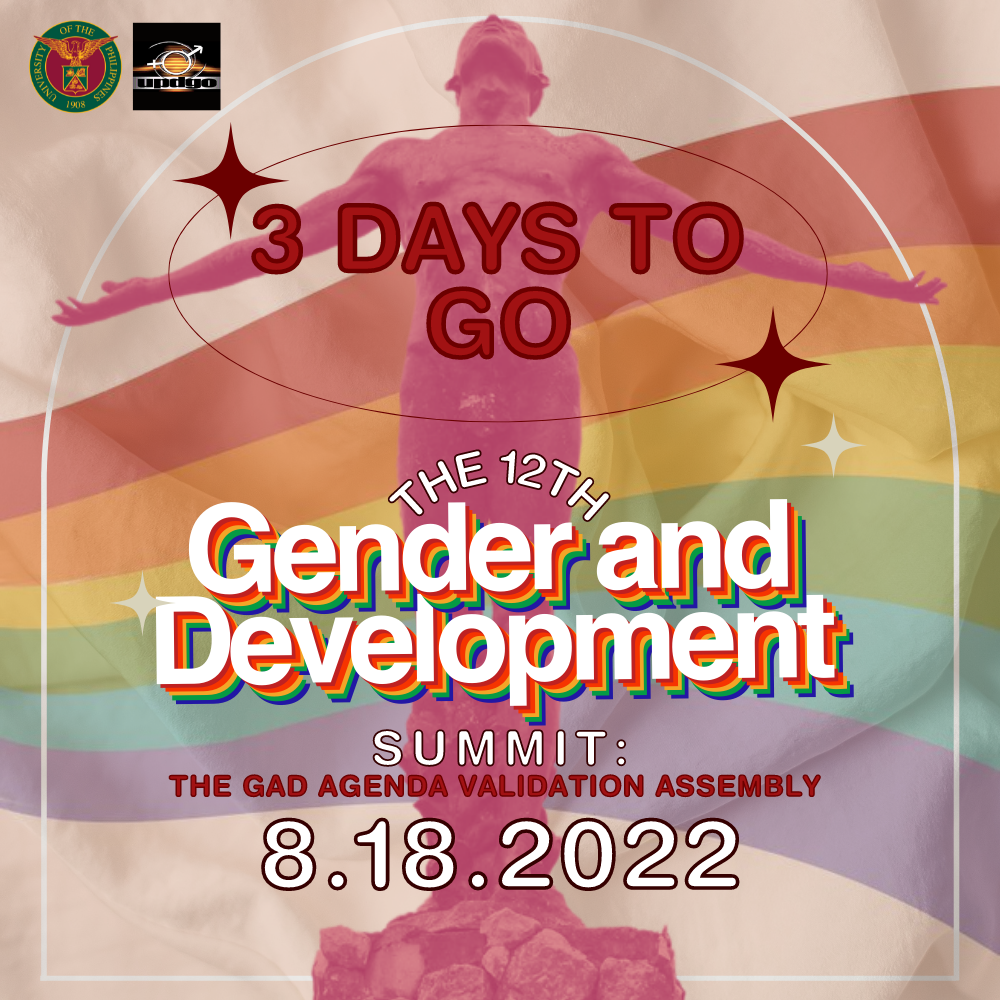 The UPDGO would like to thank and give credit to all the participating GAD Committees, the GAD Agenda Core Group, and our GAD Agenda Writers – Aiza Palaya (University Library), Joseph Dominic Liao (Office of Student Housing), Eric Loyd Hilario (UP Integrated School), Anna Cristina Nadora (UP Integrated School), Gian Louisse Roy (School of Statistics), and Kathleen Estrella (Office of the Vice Chancellor for Student Affairs). With the guidance of Ms. Gichelle Cruz, GESI Consultant from the National GAD Resource Pool of the Philippine Commission on Women (PCW), we have now arrived at this final stage.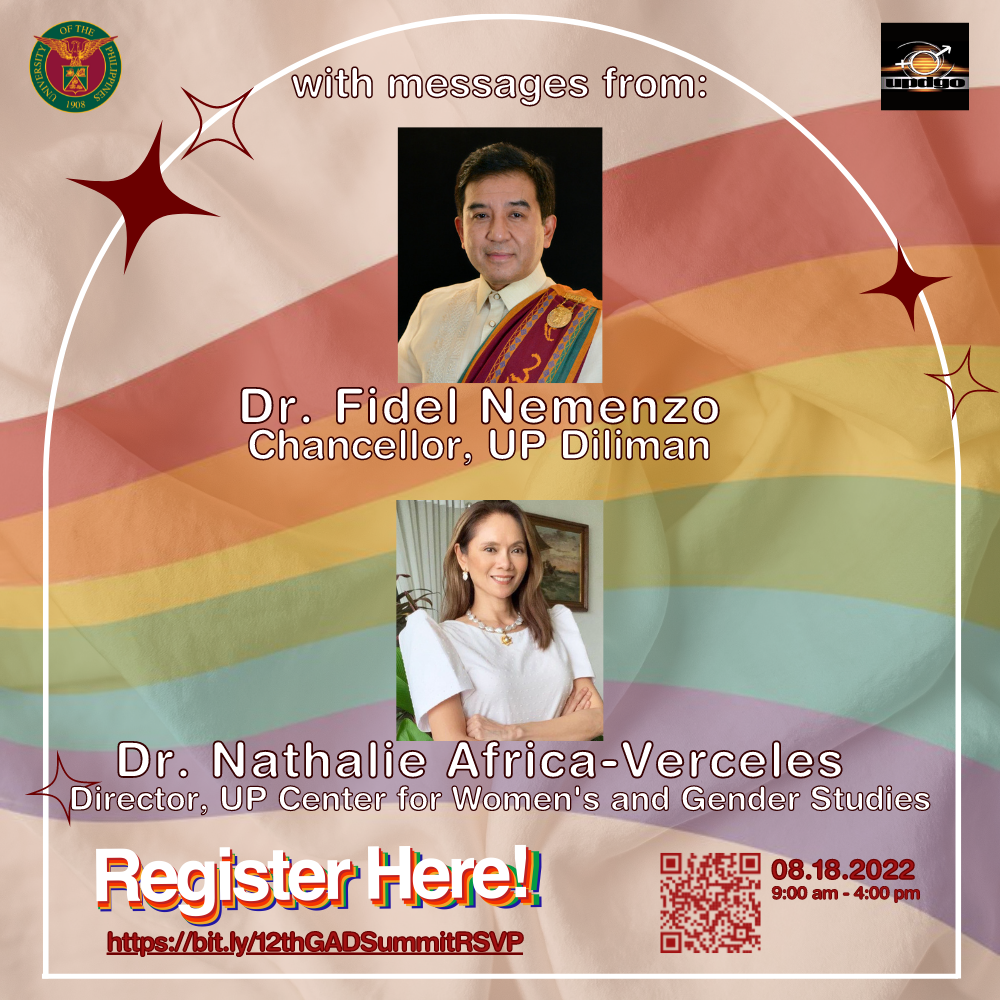 We would also like to thank Chancellor Fidel R. Nemenzo for his unwavering support for the UPDGO throughout the yearlong process of developing and crafting the GAD Agenda.
Join us at this momentous event on August 18, 2022 (Thursday) from 8:30AM to 4:00PM. We look forward to seeing you all then!